Maintenance Tools For Exercise Equipment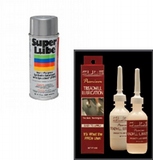 Exercise Repair Online services and sells commercial grade cardio equipment and has several other types of Exercise Equipment and Machines in our online store. Commercial grade equipment is the highest quality and longest lasting fitness equipment that exists in the industry. If you are serious about your workout equipment being equipment that you can depend on we encourage you to browse our store today!
Some of the maintenance and exercise equipment that we carry in our online store is aerobic equipment, wax for your treadmill, exercise belts, cable attachments, and more! Since Exercise Equipment Service and Repair is primarily a service and repair company the maintenance equipment we sell is high quality just like the machines we service and sell. If you are unable to find what you're looking for in our other online store categories check out maintenance and exercise equipment.
Maintenance and Exercise Equipment Available in our online store!
Spring Clips, Treadmill Wax, Cable Attachments, Exercise Belts, Aerobic Steps, Medicine Balls, Jump Ropes and more.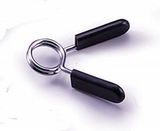 If  you have questions about our Maintenance and Exercise Equipment or are unable to find the equipment your looking for you can give us a call at 1-800-988-7736 and we'll help you find it!
We can also give you great professional advice about the best tools and machines in the industry, so call today and get the information and equipment you need!
Call 1-800-988-7736 for Maintenance and Exercise Equipment today!
Mobile repair services only available in Southern California!!! ALL locations welcome for troubleshooting advice just call 1 (800) 988-7736 and we can help you with your problem!